Ok, I've decided that I do not want to buy the expensive $20 Broodlord model and want to convert one of my own. I figure I can take a Battle for Macragge genestealer, some Tyranid warrior scything talons, large rending claws, some extended carapace pieces to bulk him up and a larger base, and make a pretty good Broodlord conversion for about $4-5 in parts that I already had lying around
. The official $20 model doesn't even look that much bigger. He is just standing upright that makes him look imposing. Mine will have bigger arms. Here are some pics of what I am thinking. I temporarily "blu-tacked" the pieces.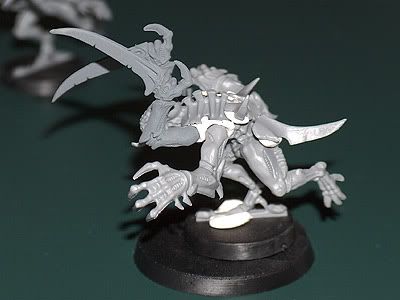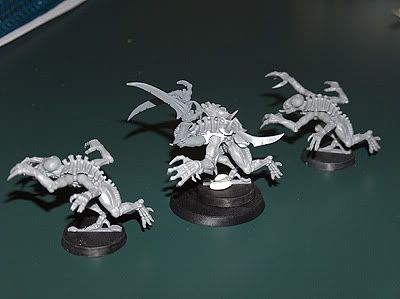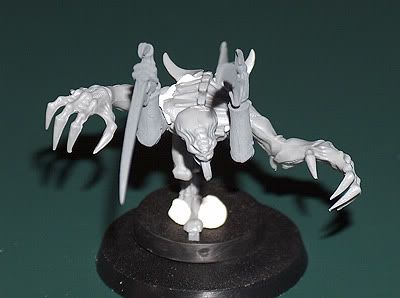 Now, as you can see, he is not that much bigger from a regular genestealer. But, I think with a higher standard paintjob, he would stand out from the crowd. I also may change the head with a spare head I have from the original Hive Tyrant model. The only problem is the head is metal and could unbalance him. Also, it is somewhat larger and might make him look goofy.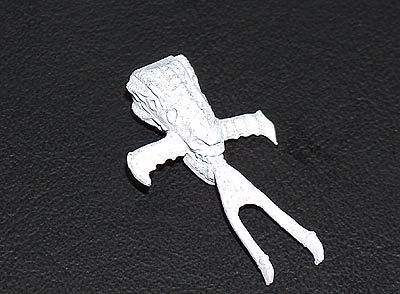 So, what does everyone think? Look good? Ridiculous? or just does not look much different than a normal genestealer? Would you be appalled if I fielded it cause it is not the official model? Any suggestions to make him look better? I'm not that experienced at converting. So, would rather not do much complicated cutting or reposing
.